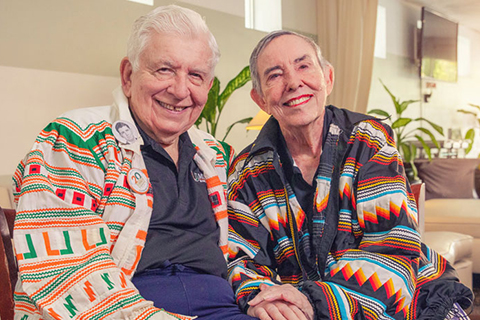 Patti McBride Herbert, University of Miami alumna and benefactor, started an endowment in 2004 with her husband, Allan, to fund free fitness and wellness assessments for University of Miami students through the 'Canes Health Assessment and Motivation Program (CHAMP). In recognition of their donation, the bridge leading up to the Herbert Wellness Center was named the Love Bridge. In 2008, Patti and Allan gave an $8 million gift to the University for which the Patti and Allan Herbert Wellness Center was named. Then, in 2019, the business school was renamed the University of Miami Patti and Allan Herbert Business School in recognition of their lifetime giving of more than $100 million to the U. Purchasing a brick on the Love Bridge supports the CHAMP endowment.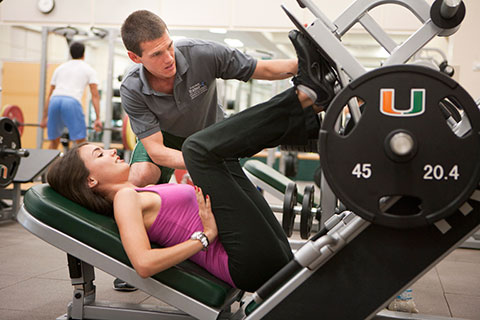 Individuals at any fitness level can benefit from working with a personal trainer, from the beginner to the athlete and everyone in-between.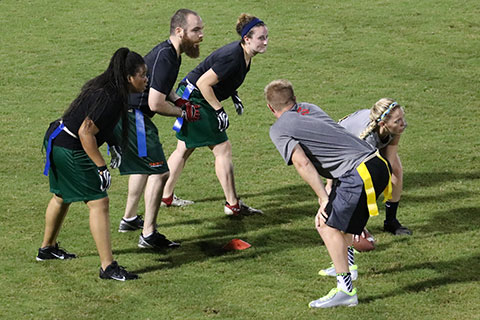 Intramural Sports offer a social atmosphere where students, faculty and staff can participate in a variety of competitive sports opportunities.
Offering a variety of fitness assessments, the Fitness Laboratory provides scientific support to help individuals meet their fitness and wellness goals.